The games to watch on PS4, Xbox One and Nintendo Switch – from blockbusters to potential under-the-radar gems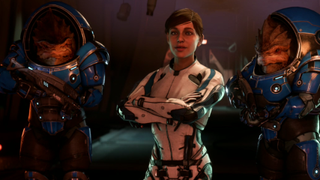 2017 is almost upon us, and with a bewildering array of great new titles already announced, we've rounded up the best upcoming games of 2017 in one place. There's a great selection of titles, including the best upcoming PS4 games, the best upcoming Xbox One games and – if you're looking for a new console – Nintendo Switch, ranging from enticing sequels to intriguing new ideas. Below are some of the best upcoming games in 2017 (and even a few due in 2018). Take a look, try to work out how you're going to afford them all (good luck) and let us know what you're most looking forward to below.
Resident Evil 7: Biohazard
Platform(s): PS4, PSVR, Xbox One, PC
Release date: January 24, 2017
After Resident Evil 6 misfired by going all-in on mediocre action, Resident Evil 7: Biohazard wisely brings everything back to what first defined the series: survival horror. On top of RE7 recapturing the sense of dread and suspense from the earlier games, it's clear that P.T. was also a huge inspiration: you now explore the world from first-person, and the environments are suitably dark and dingy. The RE7 demos we've played have already terrified us (in a good way), so we're excited to see what kind of chilling scares and first-person combat await in the full game. Also of note – it's fully playable in VR, for that extra layer of terror.
For Honor
Platform(s): PS4, Xbox One, PC
Release date: February 14, 2017
If melee combat is your thing, For Honor should be your most anticipated game of 2017. This 4v4 multiplayer brawler pits Knights, Samurai, and Vikings against one another in thrilling duels across chaotic battlefields. From what we've seen of it so far, For Honor's combat is absolutely superb: every forceful hit or last-second block has a palpable weight to it, and the motion-captured animations are impressively fluid and graceful (as well as being unique to each of the four distinct roles in each faction). This is everything that the ho-hum Deadliest Warrior game should've been.
 Sniper Elite 4
Platforms: PS4, Xbox One, PC
Release date: February 14, 2017
Sniper Elite 4, the stealthy shooter, is back with even more gruesome bullet time and enormous open-world levels to sneak through. Grizzled sniper Karl Fairburne is still battling his way alone through World War 2 and he's made it as far as Mussolini's Italy where the Nazis are welcomed guests. Spoiler: Karl doesn't feel quite the same way.
Halo Wars 2
Platforms: Xbox One, PC
Release date: February 21, 2017
While never quite as entertaining as core Halo, the Wars spin off offers something a bit different. Plus, it's one of the very few RTS games available on console. This sequel brings more of the same tactical action, and there are multiplayer modes for up to six players, so that will get seriously intense. There's a new enemy type to battle – the Banished – and it all takes place on a Forerunner installation responsible for creating the Halo rings, so will be packed with delicious lore.
Horizon Zero Dawn
Platform(s): PS4
Release date: February 28, 2017
Horizon Zero Dawn promises to take all the elements you love in an open-world RPG and turn them up to 11. Unique universe? Check. Epic story about fate, destiny, and identity? Check. Cool weapons and combat options? Check. Possessed robotic dinosaurs rampaging around attacking people? Okay, maybe that's not a standard feature, but it's here and we're really excited. It's a showcase game for PS4 Pro too, so expect it to look absolutely sensational in 4K.
Tom Clancy's Ghost Recon Wildlands
Platform(s): PS4, Xbox One, PC
Release date: March 7, 2017
Ubisoft is ditching the advanced tech you might typically associate for the Ghost Recon franchise, making Ghost Recon Wildlands a more rugged, down-to-earth take on team-based military ops. The tactical warfare takes place in modern-day Bolivia this time around, as you and your elite squad of specialists work to systematically take down a drug cartel in a giant open-world setting.
Star Trek Bridge Crew
Platforms: PSVR, Vive
Release date: March 14, 2017
Delayed from its original Nov 2016 launch window, this four-player VR game is basically your chance to play out the Kobayashi Maru simulation. Not sure if you can beat it, though. In Star Trek Bridge Crew you can assume various roles on the bridge of the Enterprise and actually wander around with your friends. In VR. As a piece of fan-service, this is looking absolutely stunning.
Mass Effect: Andromeda
Platform(s): PS4, Xbox One, PC
Release date: March 2017
Commander Shepard may have taken out the Reapers and saved the day, but there's plenty more adventure yet to be had in the Mass Effect universe. BioWare's been keeping details for Mass Effect: Andromeda mostly under wraps, although the footage that has been revealed certainly looks slick. Here's what we do know, though. It appears the story will take us on a journey to try to find a new home for humanity. Many of the more familiar concepts from the original trilogy – conversations, romances, and shooting things – are back in action. The game was pushed back from its expected 2016 release, so we're even more ready for the new year to just get here already.
Yooka-Laylee
Platform(s): PS4, Xbox One, Wii U, PC
Release date: March 2017
One of the bigger Kickstarter successes in 2015, this colorful 3D platformer (made by some of the key minds behind Banjo-Kazooie) looks to recapture the simple glee of N64 collectathons. In place of a bear and a bird, you'll be guiding around the duo of Yooka the chameleon and Laylee the bat through utterly gorgeous landscapes, full of things to run across, jump over, and snag from perilous heights.
South Park: The Fractured But Whole
Platforms: PS4, Xbox One, PC
Release date: Early 2017
South Park has a special talent for satirising current events and trends, so it's no surprise that this latest game is focused on gently mocking Hollywood's obsession with superheroes and super-teams. The forever-young children of South Park are at war, all dressed up as their favourite characters. This RPG will have 12 classes to choose from, and as the new kid you'll get to pick a side in the conflict and a gender. Farts are making a comeback too.
Tekken 7
Platform(s): PS4, Xbox One, PC
Release date: Early 2017
Funnily enough, Tekken 7 has been in Japanese arcades since early 2015, and it's taking its sweet time in making the transition to Western consoles. But with any luck, that extra wait will be worth it. Tekken 7 is the next iteration of Bandai Namco's famed 3D fighting series, bringing back veterans from the King of Iron Fist tournament alongside some spiffy-looking newcomers – including Kazumi Mishima, Kazuya's mother who can perform literal tiger uppercuts with her beast companion. Expect plenty of heavy-hitting animations, devastating ground bounce combos, and bizarre backdrops.
Persona 5
Platform(s): PS4, PS3
Release date: April 2017
After nearly a decade of development and a leap from PlayStation 3 to PlayStation 4, Persona 5 will finally, finally arrive in April 2017. While the role-playing game still follows high school students with supernatural powers in a highly stylized world, Persona 5 does represent a dramatic shift in tone for the series. Where Persona 3 and Persona 4 focused on fairly typical teens in unusual circumstances – secret paramilitary ghost fighters in the former, a Japanese riff on Scooby Doo mystery solving in the latter – Persona 5 follows a group of flamboyant young cat burglars. Think Lupin the Third by way of Degrassi.
The Legend of Zelda: Breath of the Wild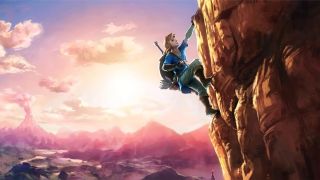 Platform(s): Wii U, Switch
Release date: TBC 2017
When The Legend of Zelda: Breath of the Wild arrives in 2017, the Zelda series will be over 30 years old. This game, the series' debut not just on the beleaguered Nintendo Wii U but the brand new NX, is actually very close in spirit to the NES original from all those decades ago. Emphasizing a wide open world that's primarily monster-infested wilderness rather than a populated landscape prone to cutscenes, Breath of the Wild is a dramatic shift from the handholding adventures Nintendo has traded in during the 21st century. We couldn't be more excited.
God of War
Platform(s): PS4
Release date: TBC 2017
Having torn the Greek pantheon asunder, Kratos (now sporting a scruffy beard) has set his sights on a new mythology to conquer: Norse. The fourth main entry in the legendarily brutal PlayStation series – God of War – drops the numbering and looks like it'll force Kratos to control his endless rage, as he acts as the father figure for a young, as-yet-unnamed boy with latent lightning powers. Don't worry, you'll still slay plenty of fantastical creatures along the way – but expect a lot more character development and quieter moments in between all the carnage.
Uncharted 4: The Lost Legacy
Platform: PS4
Release date: TBC 2017
This isn't a brand new Uncharted game, but its not an expansion either. In The Lost Legacy you play as Chloe who teams up with Nadine Ross (yeah, from A Thief's End) to track down an ancient Indian artefact. Does that mean it's co-op? Unlikely, as the pair will likely assume the same dynamic as Nathan and Sam in the main game. It's more Uncharted, which is a great thing, and you don't have to own the original to play.
Prey
Platform(s): PS4, Xbox One, PC
Release date: TBC 2017
Don't worry if you missed the 2006 FPS Prey – this reimagined Prey by the same name chucks everything from its predecessor out the window. Developed by Arkane Studios, the team behind the Dishonored games, this sci-fi shooter has you confined on a space station that's been overrun by shape-shifting, shadow-like aliens. Protagonist Morgan Yu will have to fight back against these invaders in a struggle to survive, even as his sanity seems to deteriorate bit by bit.
Days Gone
Platform(s): PS4
Release date: TBC 2017
If you think zombies have been done to death, well… you're right, but that isn't stopping the PS4-exclusive Days Gone. The enemies in this open-world post-apocalypse aren't technically undead – the so-called 'Freakers' are actually infected humans who have gone feral and seem eager to devour our hero Deacon (voiced by and modelled after Sam Witwer, who you might recognize as Starkiller from Star Wars: The Force Unleashed). What really sets the Freaker horde apart is just how many can be chasing you at once; there are times when they're practically flooding out of the environment, and all you can do to survive is simply run. Another PS4 Pro optimised game that promises to look incredible.
Crackdown 3
Platforms: Xbox One
Release date: TBC 2017
In Crackdown 3 you're a super-cop in an open-world city, using your powers to fight crime and likely smash the whole place up in the process. We haven't actually seen the game since 2015 but, given the ambitious nature of it, that's no surprise. While there's a regular single-player story to tackle, multiplayer co-op takes place in a whole different city which you can tear apart piece by piece. The Xbox is doing some fancy stuff with the Cloud to make this one of the most technically impressive games ever. Hopefully we'll see more of it in 2017.
Injustice 2
Platform(s): PS4, Xbox One
Release date: TBC 2017
Batman, Superman, and a slew of other heroes and villains are back to duke it out in Injustice 2, Netherrealm Studios' return to the slick new engine that powered Mortal Kombat X. There's a ton of fanservice in this 2.5D fighter for anyone with even the slightest knowledge of DC Comics, and Injustice 2 is taking an interesting gamble with the addition of gear in a fighting game, gathered over time to give your preferred character enhanced abilities and a personalized look.
Outlast 2
Platforms: PS4, Xbox One, PC
Release date: TBC 2017
You are Blake Langermann (where do they get these names?), a freelance cameraman who visits a small, isolated village in Arizona to investigate the murder of a young, pregnant woman. What follows is lashings of the same non-combat horror we saw in the original. You have a camera to look through – and because Blake is a cameraman, expect his to be more advanced – and legs to run away with. Early trailers make this look chilling, as you'd expect.
Sea of Thieves
Platform(s): Xbox One, PC
Release date: TBC 2017
Who doesn't love pirates? The swashbuckling, the loot, the rum, the fabulous hats, most of us have at one time or another wished we could leave it all behind and run away to sea. The time has come to live out that dream and to bring friends along for the ride. is due to make land some time in 2017.
Scalebound
Platform(s): Xbox One, PC
Release date: TBC 2017
First announced way back at E3 2014, Scalebound was shown off with a trailer that featured a character resembling Devil May Cry's Dante wearing headphones and hanging out with a massive, fire-breathing dragon. The DMC inspiration doesn't stop at the main character Drew's fashion sense: the hero can transform into a half-human, half-dragon form for increased strength and defense. Scalebound also stands out because of Drew's dragon companion, and this dragon doesn't just stand idly by as you hack and slash your enemies to bits in beat-'em-up-style combat. The mythical beast follows your orders, allowing you to send fiery blasts towards groups of enemies, and will take on other monsters in head-to-head Godzilla battles.
Gran Turismo Sport
Platforms: PS4, PSVR
Release date: TBC 2017
While the racing won't change much in GT Sport, the way you actually do it will. This version of the racer is geared towards eSports – it has live events and loads of scheduled tournaments – and VR. When PSVR initially launched, racing games were the worst offenders when it came to making people sick, so let's hope GT figures out a non-vom solution between now and release.
Detroit: Become Human
Platforms: PS4
Release date: TBC 2017
As is the trend nowadays, Detroit is an adventure about Androids achieving sentience. Remember the Kara tech demo Sony showed off years ago? Well, it's the same character from that. We follow her as she makes her way into a futuristic version of Detroit. It's a game of staggering ambition – it took David Cage two years to write the script, and 100s of actors have done mo-cap work for it. Let's hope it's a bit more than just a 'moral decision making' game, which early trailers suggest.
Vampyr
Platforms: PS4, Xbox One, PC
Release date: TBC 2017
Vampyr is an action RPG which puts you in the shoes Dr Reid, who's recently been turned into a blood-sucking denizen of the night. It's up to you to decide whether to kill enough people to become powerful beyond belief, or heal London's citizens from the Spanish Flu and bring peace back to the city.
Agents of Mayhem
Platform(s): PS4, Xbox One, PC
Release date: TBC 2017
When you hear the name Volition, you know to expect something over-the-top and hilarious. After all, these are the people who gave us the crass glory that is Saints Row. They're back in business with this new riff on the superhero game. Players can seamlessly switch between controlling the 12 larger-than-life characters. Pick three at a time and in an instant you'll be able to equip yourself with a new set of superpowers and weapons. Which means so many combinations for fun, hilarity, and… well, mayhem.
The Last of Us part 2
Platforms: PS4
Release date: TBC
Recently announced, The Last of Us 2 picks up the story of Joel and Ellie five years after the original game. While survival in a post-outbreak world will still be the key theme of the game, we know very little else… other than the fact that Ellie is seriously pissed off about something in the reveal trailer. Fan theories suggest that Joel is actually dead and Ellie is simply imagining him, but we won't know for sure until the game releases some time in the next couple of years.
Death Stranding
Platforms: PS4
Release date: TBC
Death Stranding is Hideo Kojima's first game after the Metal Gear franchise, and it's exclusive to PS4. Naturally, it features weird old babies and stars Guillermo del Toro and Mads Mikkelsen. Trailers have been incredibly enigmatic so far, but fans are already pulling them apart for hidden meaning. Here's the best breakdown you'll read. If you want the tl;dr version – it's Kojima doing another high-quality action adventure, so be excited.
Red Dead Redemption 2
Platforms: PS4, Xbox One, PC
Release date: TBC
What do we know about Red Dead Redemption 2? Other than: we want it now? Very little. It'll have both single player and multiplayer components, and has been tentatively scheduled for a late 2017 release date. Hot rumours suggest we'll be playing as John Marsden's son, and that forming a posse will be a big part of the game (as suggested by the early concept art). The setting is towards the end of the Wild West era (we see steam trains and brick housing in the trailer), so this will likely be set after the last game…
Knack 2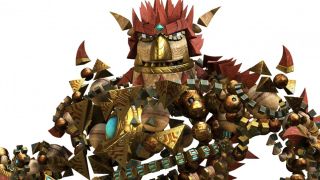 Platforms: PS4
Release date: TBC
What was a hilarious games-industry joke is now horrendous fact. Following on from the crushing mediocrity of the original game, Knack 2 sees all your favorite characters returning for the sequel, probably. And it's now co-op, so make of that what you will. No release date yet, and the optimist in us clings to the idea that there's still time for Sony to reveal it's just trolling us.
Shenmue 3
Platform(s): PS4, PC
Release date: TBC
The Shenmue series was never a huge commercial success, but thanks in part to Kickstarter and thousands of fans' hard-earned dollars (plus some generous funding from Sony), the project is fully underway. In Shenmue 3, you'll take the role of a martial artist named Ryo Hazuki as he attempts to uncover who is responsible for his father's murder. The game promises to have gameplay reminiscent of the previous titles, enabling players to take on enemies in hand-to-hand combat, upgrade combat abilities, and explore a living world full of villages, shops, and an active populous. When is it due? Your guess is as good as ours, but it's likely to be 2018 at the earliest.
Bloodstained
Platform(s): PS4, Xbox One, Wii U, PS Vita, PC
Release date: TBC 2018
We were so accustomed to a steady stream of excellent exploration-based Castlevania games for so long that we didn't realize what we had until they were gone. No more! In 2018, the mastermind behind Castlevania: Symphony of the Night, Aria of Sorrow, and many others will bring us Bloodstained. Koji Igarashi's first major post-Konami project is Castlevania in all but name, with the same smooth action, gothic atmosphere, and haunted locale spelunking we loved for so long. Shame it has been delayed until 2018, eh.
Keep up to date with the best games of 2016 with GamesRadar+'s regularly updated list of the games worth playing this year.
Originally published @ Games Radar
[themify_button style="large orange rounded" link="http://www.itworkz.co.za/whitepapers" ]Why aren't your leads converting? Find out here[/themify_button]